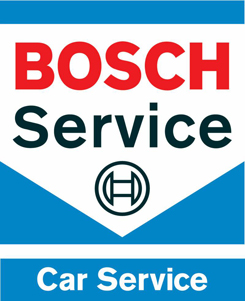 Welcome to Bushi Servis SH.A.
We would like to welcome you at the official site of Bushi Servis. We are proud to serve you original spare parts and 100 % satisfaction. Bushi Servis SH.A. specializes in:
Some words about Bushi Servis SH.A.
Bushi Servis SH.A. welcomes you to our main page on the Web. We will be happy to serve you by finding answers to every query you might have. We assure you that our company is the best choice. We serve you with original spare parts imported directly from the most qualified German producers in the production and assembling industry of various type of brands. We operate in the spare parts and maintenance market. We serve you with the last-released programs for the diagnostic and identification of problems in your vehicle. Please, take a look to our partners' list and everything will get clearer to you.
Bushi Servis SH.A. was established in 1993 as an Ltd. Throughout this period it has been successful in the spare parts Albanian market. From the beginning, Bushi Servis SH.A. was oriented towards the import of the best quality spare parts, produced from the biggest firms which also supply the original brands. Bushi Servis SH.A. is their official representative for Albania. i.e. ZF-Services, Lemforder, Sachs, Boge, BILSTEIN, Hella, Hengst, Bosch,Beru. Fag, Hepu, Laso, Johnson Control-Berga, Fag, IPD-Hepu, FTE, Stabilus, HUCO, BEHRTT, WAHLER, Pierburg, Elring, Meyle, Vierol,GKN, GEMO, Cortego, Otto-Zimmermann, Remsa, ERA, Maxicar etc.
Also, Bushi Servis SH.A. owns a specialized ware house, authorized by Bosch Car Service. There you will find professional competence serving staff, original German spare parts, and contemporary diagnostic systems for your vehicle. Our fees are the lowest in the market. Find our ware house at the following address: adresën "Rr: Durrësit, Laprakë, (pranë pallateve Hawai)" and you will not get disappointed from our service.
Our Partners

The success of our growth has been and remains our strong grasp to the qualitative products, the growth of the demand in the market, the bigger spread in our sales chain throughout the country, personal training of every client we have and taking into consideration their personal requests.

Our branches in Shkoder, Korce, Fier, and Durres and our intentions to build new point of sales in other cities throughout Albania will help us achieve a better training and a bigger support towards our clients wherever they might be.